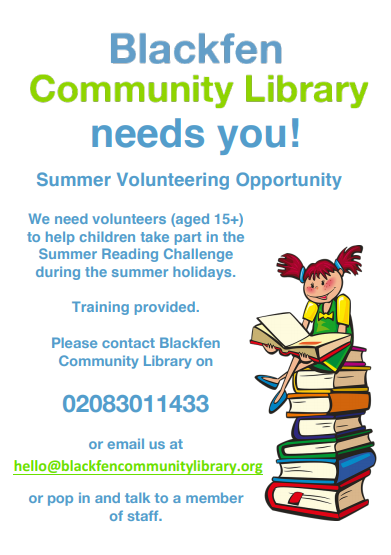 Do you have a few hours over the summer to help with the Summer Reading Challenge?
Every year, hundreds of local children join in at libraries across Bexley. Their reading can 'dip' during the summer holidays if they don't have regular access to books and encouragement to read for pleasure. Children receive special rewards each time they finish a book and there's a certificate for everyone who completes the Challenge.
The theme this year is Mischief Makers, inspired by the much-loved characters of the Beano comic!
We are looking for volunteers aged 15+ who can help out with tasks like:
Registering children for the challenge
Talking to them about the books they've read
Helping with craft activities and story telling
Planning and admin tasks
We'll provide you with training, and can also provide a reference if you complete an agreed number of volunteer hours.
If you or someone you know would like to get involved, please fill in one of the following applications:
If you are under 18, please download and complete this application form
If you are 18+, please go to our Volunteering Page and fill in the online form at the bottom of the page
We look forward to hearing from you!