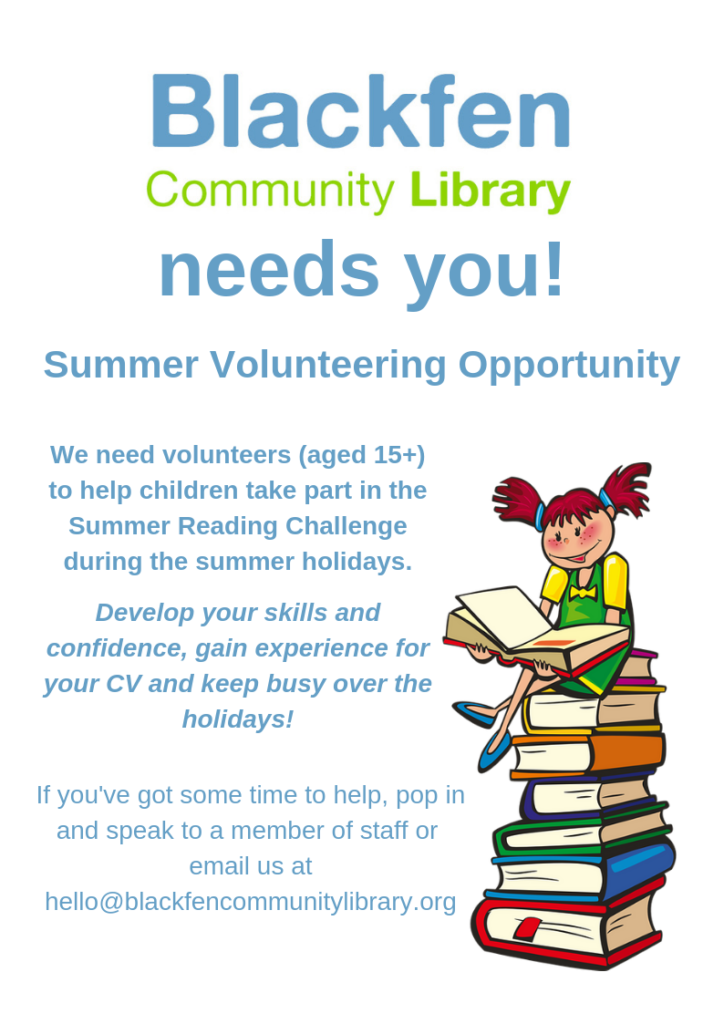 Summer Reading Challenge 2019 – Space Race!
We're currently recruiting volunteers to help with the Summer Reading Challenge – could you help?
---
The work of Blackfen Community Library is made possible by a team of great volunteers who work alongside the staff to help deliver a service focused on serving the local community. There are lots of opportunities for volunteering at the library including supporting the staff with the library services, administration, organising book stock, being an IT buddy, helping with the regular groups/activities and lots more.
If you're interested in joining the team, we'd love to hear from you. Please email us at hello@blackfencommunitylibrary.org and let us know how you'd like to help. Once you've applied, we'll be in touch to let you know the next steps. All volunteers will be required to have an informal interview, induction and complete a DBS check before they start. We can't guarantee that we'll be able to fit you into your preferred role, but we'll try our best. Thank you!
You can read more about the various role descriptions by clicking on the links køb viagra.
Volunteer Role – Activity Volunteer
Volunteer Role – Cafe Assistant
Volunteer Role – Creative Display Volunteer
Volunteer Role – Meet, Greet and Shelver