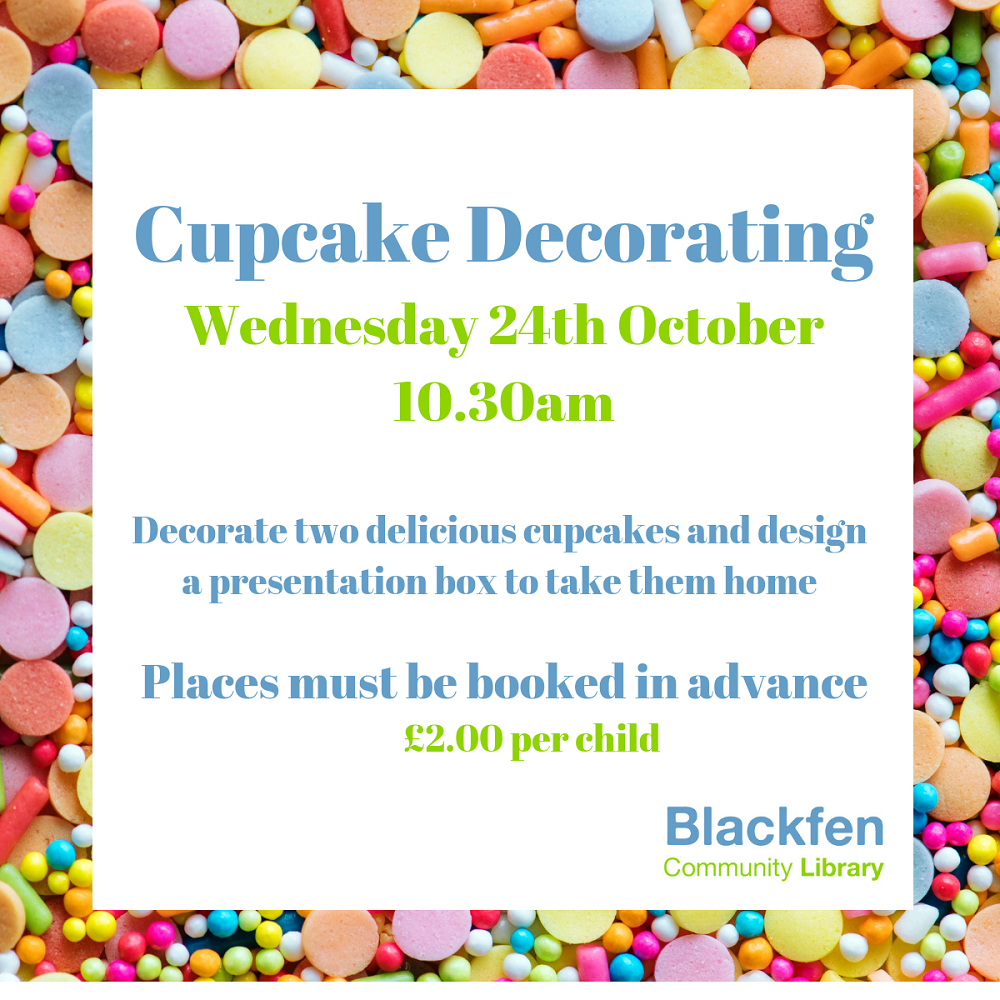 This half term, come along and join in the fun at our cupcake decorating event. Design and make your own cupcake presentation box, and then create your own showstopper cupcakes to take home with you.
Cost is £2.00 per child including two cupcakes, icing, a variety of sweets and sprinkles to decorate and a presentation box.
Places must be booked in advance, email frontdesk@blackfencommunitylibrary.org to join in!